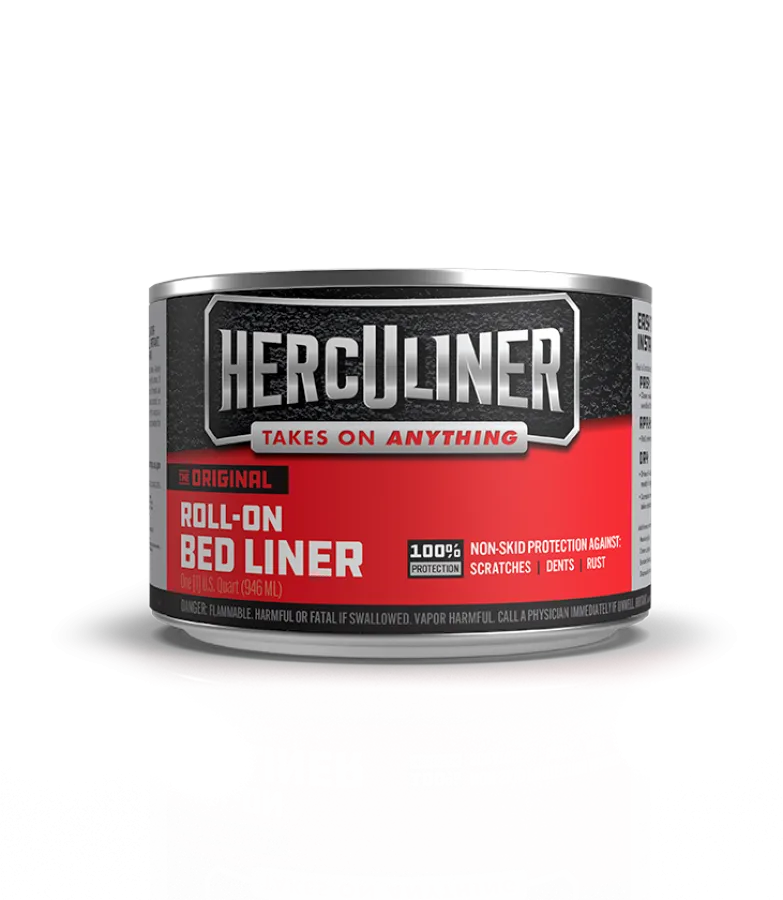 HERCULINER "ORIGINAL" TRUCK BED LINER QUART
For truck beds under 6 feet or smaller projects, Herculiner comes in quart size. Quart size is great for application to smaller areas, such as walkways or steps, and covers 15 square feet with two coats.

Features
Quart covers - 12-20 sq ft.
Tough, textured formula has been the industry leader for over 12 years

Gloss black finish gives it a "like new" finish that lasts

Flexible and repairable—while bonding to just about anything

Our solvent-based product when applied to a surface cures stronger versus a water-based product

Provides a durable skid-resistant protective coating when cured

Herculiner isn't just for truck beds! With 101 uses it can be applied to wood, metal concrete, aluminum, asphalt, rubber, fiberglass, and most plastics, including PVC

Specs
J-B Weld Part Number: HCL1B7
Color: Black
UPS Code: 0-74804-80004-3
Pack/Unit: 1 U.S. Qt./946mL
Weight Per Unit: 2.32 LBS
Case Cube or Item Cube: 0.0531 cu. Ft
CARB VOC Content/Truck Bed Liner Coating: 301 g/L; 2.51 lbs./Gal.