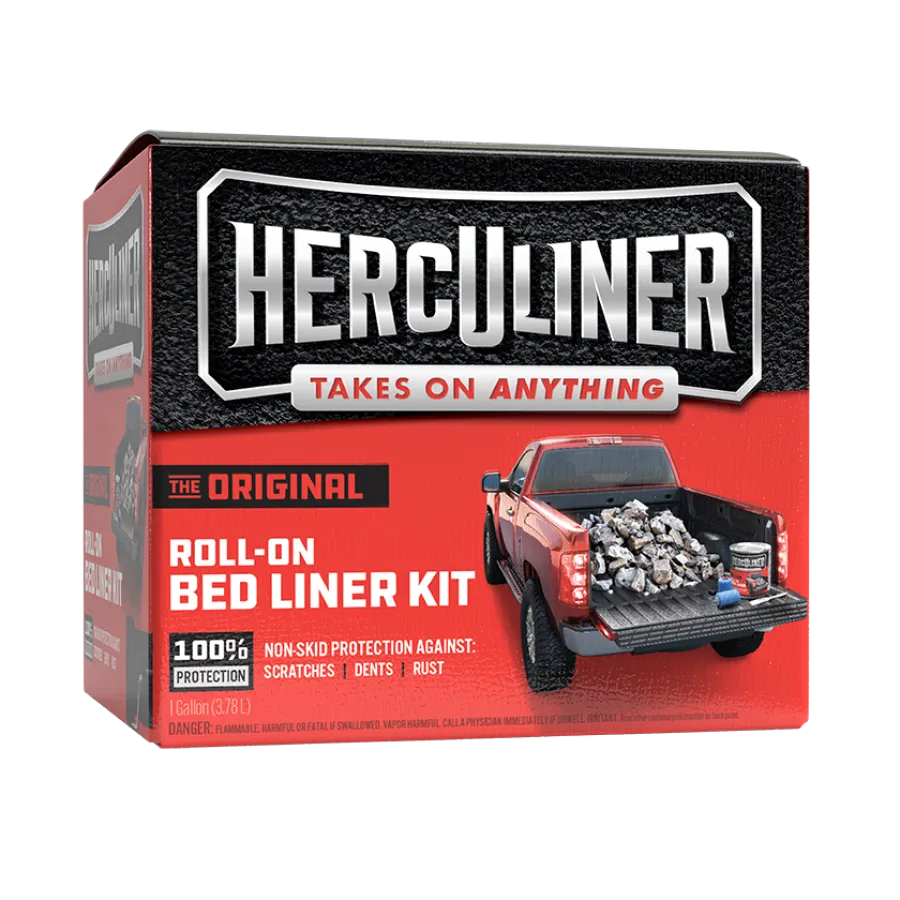 HERCULINER "ORIGINAL" TRUCK BED LINER KIT - W/ ROLLERS
Herculiner is the original do-it-yourself roll-on bed liner kit. In three easy steps, a truck bed can be covered with a tough, textured polyurethane coating just like professional spray-on liners. It prevents rust and won't chip, flake or peel. Herculiner can be applied to many different types of surfaces, such as concrete, plastic, rubber, metal, wood or fiberglass.

Features
It's easy—do it yourself in 3 steps!
Tough, textured formula has been the industry leader for over 12 years

Gloss black finish gives it a "like new" finish that lasts

Flexible and repairable—while bonding to just about anything

Our solvent-based product when applied to a surface cures stronger versus a water-based product

The only polyurethane and rubber granule coating that is applied using provided rollers and brush.

Provides a durable skid-resistant protective coating when cured

HERCULINER isn't just for truck beds! With 101 uses it can be applied to wood, metal concrete, aluminum, asphalt, rubber, fiberglass, and most plastics, including PVC

Kit Contents
One Gallon of Herculiner Ready-to-use Protective Coating
Application Brush for Tight Spots and Corners

Two Rollers for Easy/Even Application

One Roller Handle

VOC compliant in all 50 States!

Covers (1) 6 Ft. Truck bed (Quart can addition necessary for 8ft truck bed liner)

Specs
J-B Weld Part Number: HCL1B8
Color: Black
UPS Code: 0-74804-80000-5
Pack/Unit: 1 U.S. Gal./3.78L
Weight Per Unit: 10.62 lbs
Case Cube or Item Cube: .3089 cu. Ft.
CARB VOC Content/Truck Bed Liner Coating: 301 g/L; 2.51 lbs./Gal.

Learn more about Herculiner
HERCULINER ORIGINAL ROLL-ON BED LINER
INSTALLATION PROCESS
In just 3 easy steps, Herculiner Roll-On Bed Liner will create a durable skid-resistant protective coating to virtually any surface or material. It's great for wood, metal, concrete, aluminum, asphalt, rubber, fiberglass, and most plastics, including PVC. Simply use the rollers provided in the kit or any hard nylon-based roller pad and apply it to create a lasting non-stick surface.

PREP
Clean heavy dirt and grime from surface and mask off all areas to be painted. Scuff all paint surfaces where Herculiner is to be applied, leaving no glossy areas. Wipe down the surface with Xylene (Xylol), Acetone or MEK solution, and a rag.
APPLY
Stir Herculiner thoroughly before using and while you are working. This helps keeps the rubber particles suspended and assures an even application. Apply a light first coat. This acts as a "primer" for your second coat.

DRY
After the first coat has been applied, allow Herculiner to set up (approximately 1-4 hours or when it is no longer tacky). After you apply the second coat, make sure to let cure for at least 24 hours before light use and 3-5 days before heavy use.

ENJOY
Herculiner dries to the touch in 2 hours and is fully cured in 24 hours. When cured, Herculiner provides a tough, durable skid-resistant protective coating that won't chip, flake, or peel and prevents rust.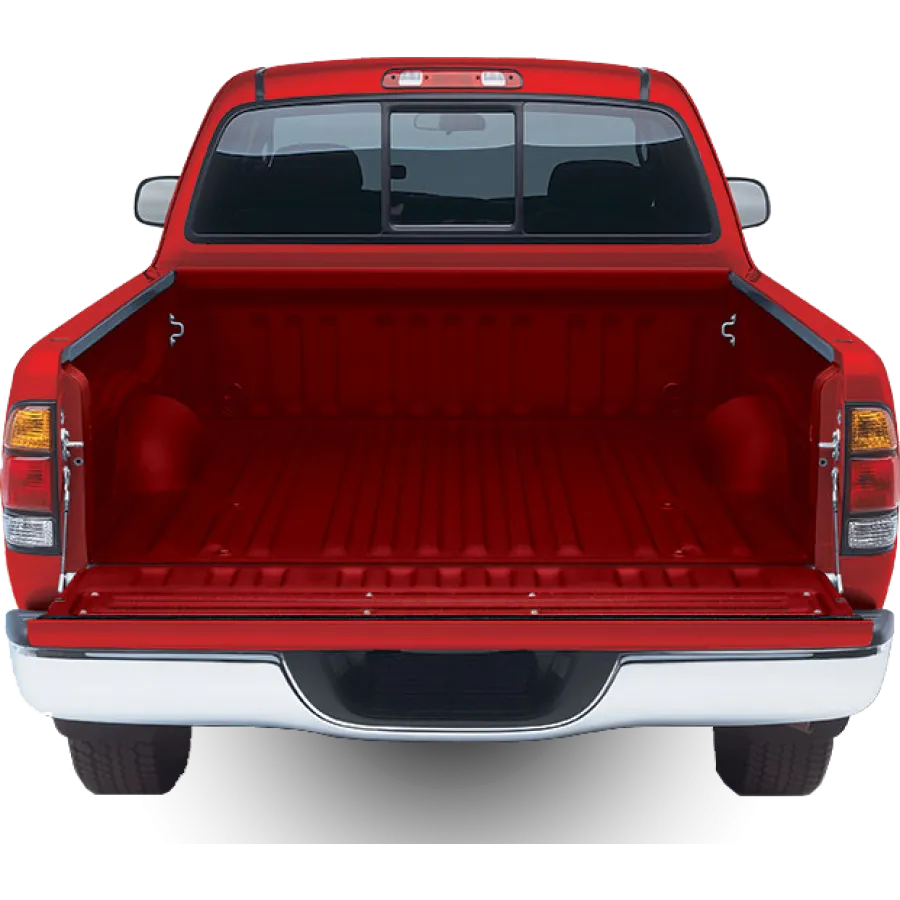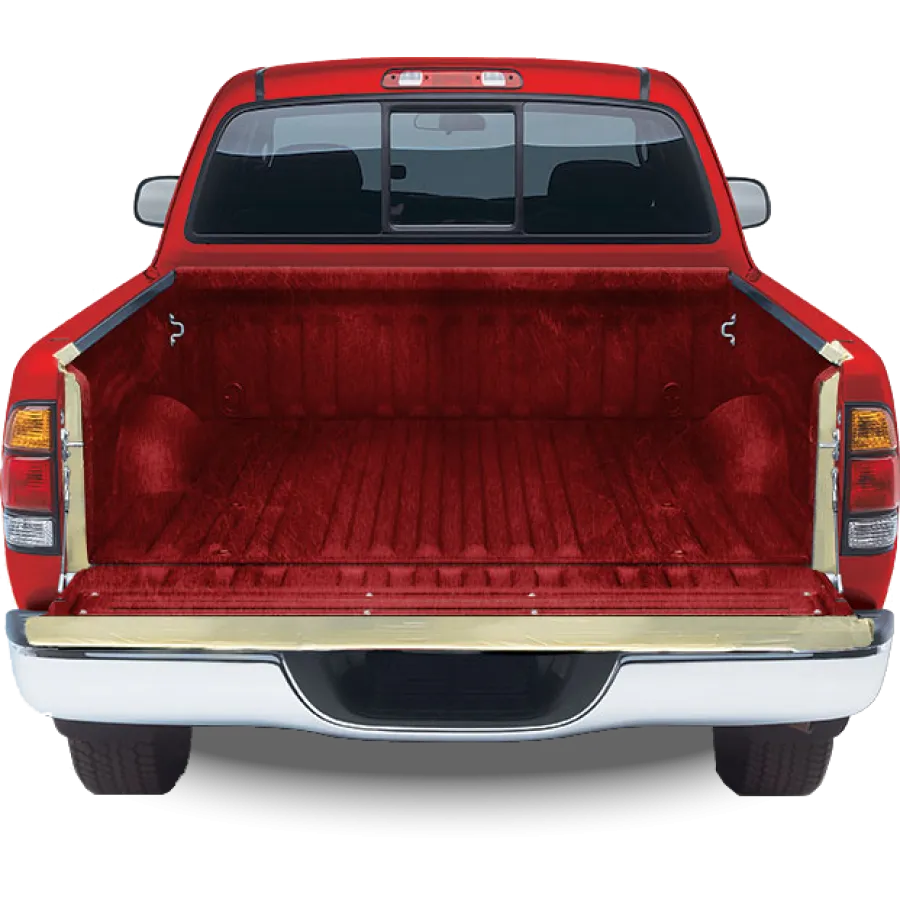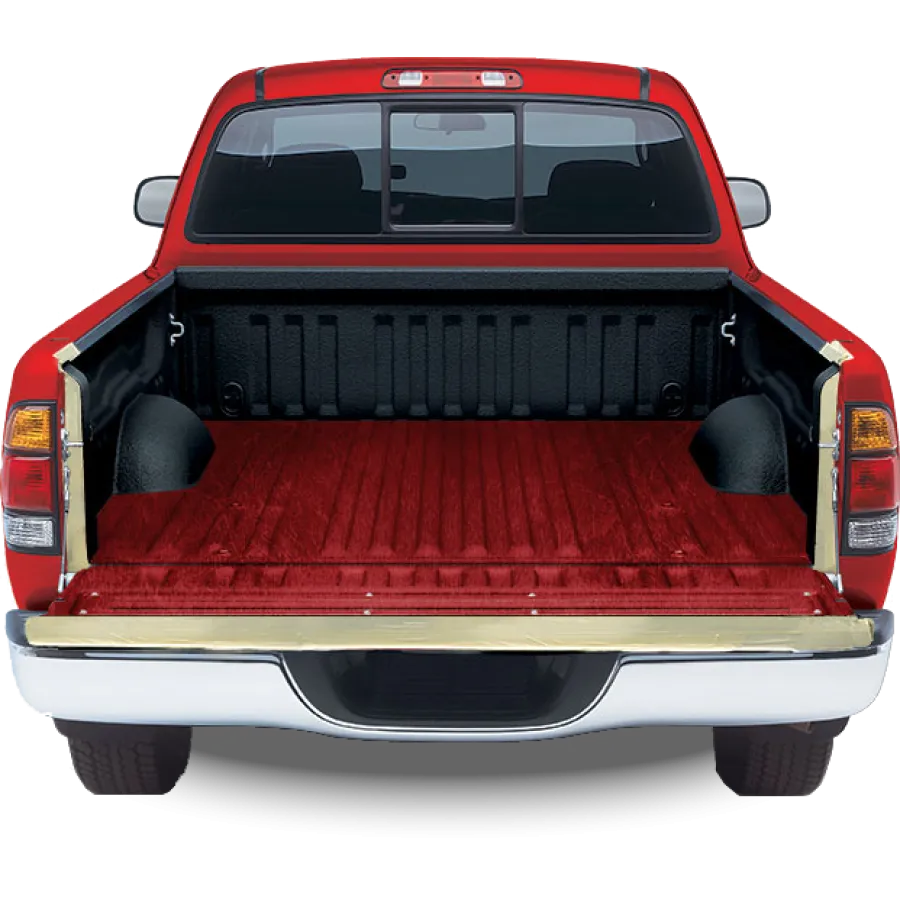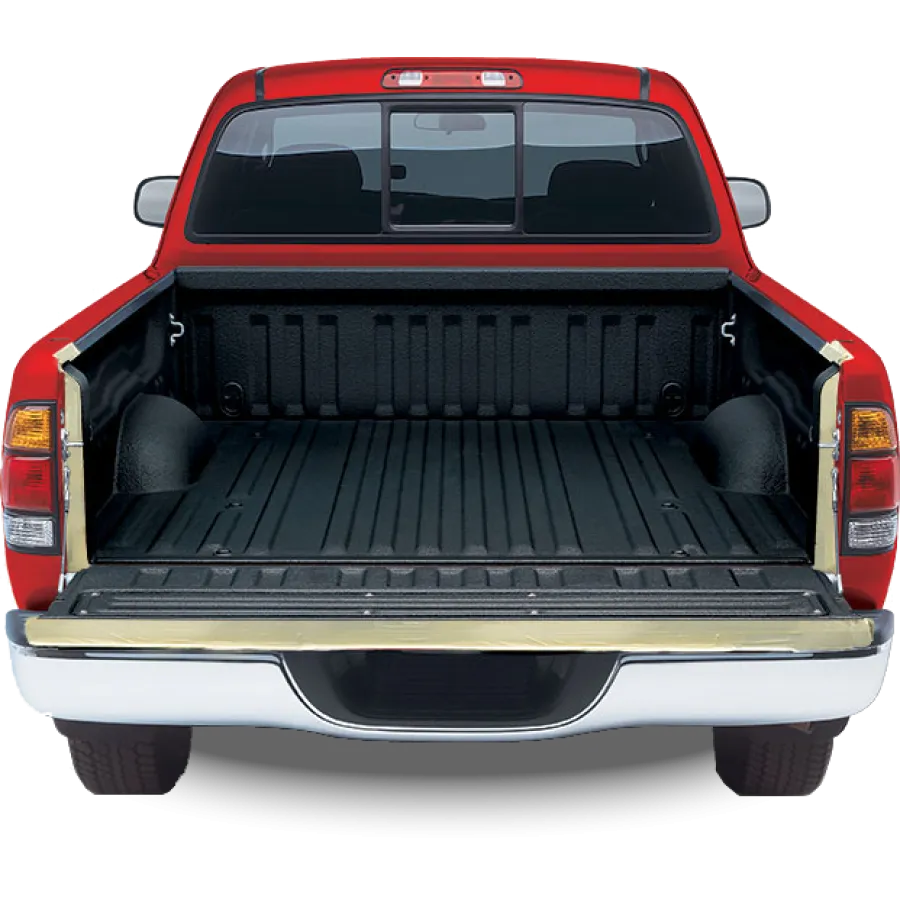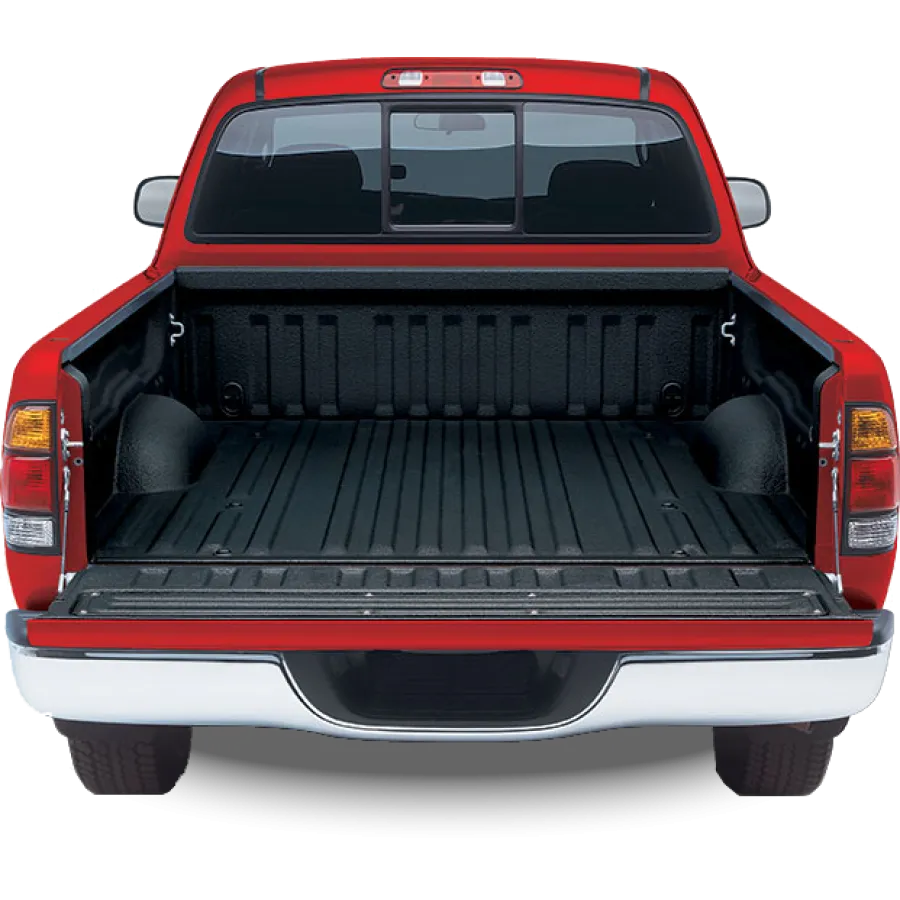 Frequently Asked Questions
Q
Can I Paint Herculiner Original Roll-On?
A
Herculiner can be painted though, it is best to use a polyurethane based paint to coat the surface with. Colored polyurethanes may be a little harder to find, but because they are like material and have the same pliability, you will get the longest lasting coverage with it. The usage of polyurethane paint is recommended because other types of paint will not have the same pliability and will be more apt to crack and peel off at a much quicker rate. You can use any other paint if you'd like, except for lacquer, but it may not hold up as long as the polyurethane.

If you can, the best time to apply the paint is within 24 hours of the Herculiner becoming dry to the touch. It will be in it's most receptive state for paint at that time. So after you apply the final coat of Herculiner, give it the recommended one to four hour time frame to set or wait until the surface isn't tacky anymore, then put the paint on. If you go a prolonged amount of time between applying the product and painting, we usually recommend lightly sanding and cleaning the surface of the Herculiner before applying.

What you don't want to do is mix anything into the Herculiner before applying it, even if it is a urethane product. There is a specific amount of plasticizer for curing that is in the product that will be affected if anything additional is added and there is the chance that the tint would not be compatible with the polyurethane we use in our product. Even mixing one Herculiner color with another can cause curing issues because certain colors use different types of polyurethane as well.

Q
Can I Use Herculiner Original Roll-On for other applications besides truck beds?
A
Yes, Herculiner can be applied to virtually any surface including wood, metal, concrete, asphalt, rubber, fiberglass, and most plastics, including PVC, and even painted or primed steel and aluminum.
Q
What necessary items are not included in the kit?
A
One quart of Xylene, Acetone or MEK (solution to prep the surface of the bed before coating)
Rubber gloves
Stir stick (we recommend a drill with a paint mixing attachment)
Paint tray and some rags
Tape for masking off areas
Q
What is included in the kit?
A
1 gallon can
2 rollers
1 roller handle
1 - 2" brush for tight spots/corners
Application instructions
Q
Can I apply Herculiner Original Roll-On in the winter?
A
Yes, Herculiner can be applied between 32° F and 95° F. However, the colder the temperature and the lower the humidity, the longer the curing process will take. Additionally, it MUST BE APPLIED IN A WELL VENTILATED AREA.

Q
Can you repair a section that has been damaged?
A
Yes, Herculiner adheres to itself.

Q
How many coats should I use?
A
Always use two coats. The first coat will form a good base. Then allow one to four hours to dry and apply a second coat to completely seal and bring out the shine. When applying the second coat, it is recommended to spread in the opposite direction to ensure complete coverage. *Note:One (1) gallon covers 6' beds with 2 coats. An extra quart is needed for 8' beds.

Q
What happens if I get Herculiner Roll-On on my hands?
A
Use Xylene immediately to remove the product from your hands. Then wash hands with soap and water.

Q
How can I remove Herculiner Original Roll-On once it's applied?
A
Herculiner is a permanent application. However, if the product is still wet, it can be removed using Xylene.