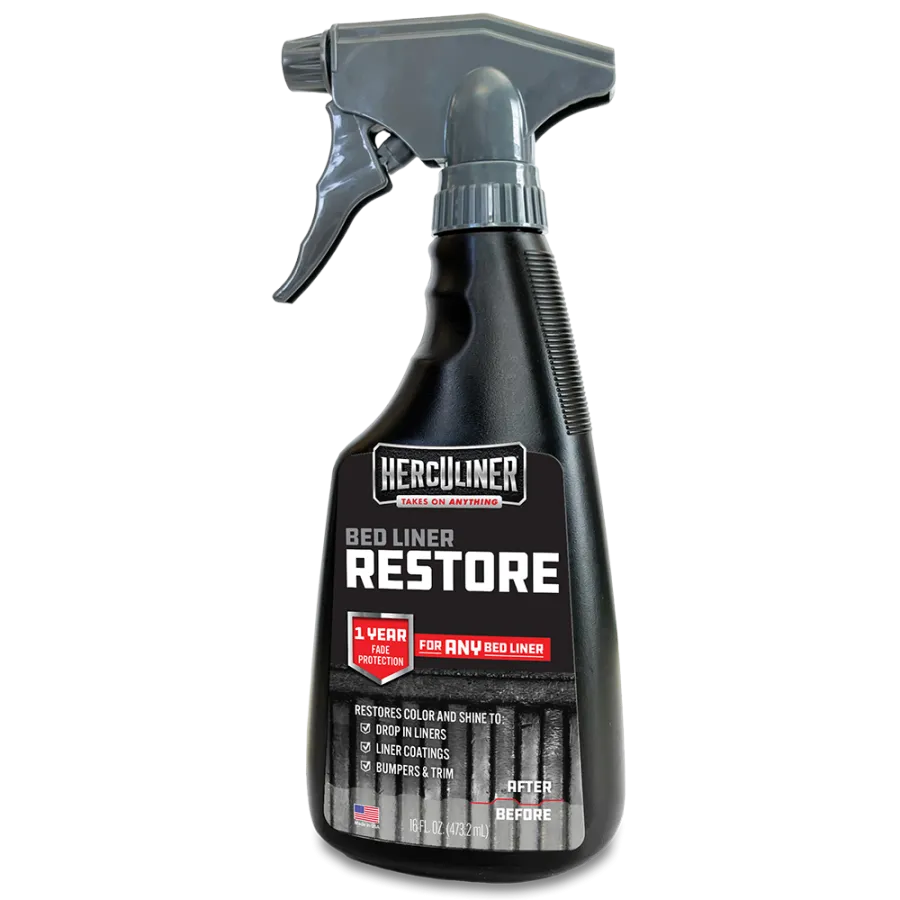 HERCULINER RESTORE TRUCK BED LINER AND TRIM SPRAY
Herculiner Bed Liner Restore is a specially-formulated spray-on coating that restores any bed liner to its original color, and provides gloss to faded liners, with protection lasting up to 1 Year!

Features
Fade protection for up to 1 Year

Works on any bed liner coating or drop-in liner

Can also be applied to exterior trim, bumpers, moldings, handles, mirror housings, and more
Specs
J-B Weld Part Number: HAL016
Color: Applies Milky White, Dries Clear
UPC Code: 0 43425 80029 9
Check out Herculiner Bed Liner Restore in action!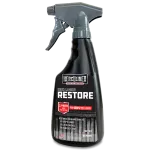 Bed Liner Restore
Frequently Asked Questions
How do I apply to keep it from puddling or streaking?

Either spray into a cloth and wipe (recommended for vertical surfaces) or spray directly onto material and use a cloth to even the application.

Why did this not work on my trim?

Plastic trim that has a clear coat on it, or that has been permanently damaged by wear, will not be affected by Bed Liner Restore

How do I get the nozzle to spray a mist instead of a stream?

Open the nozzle only slightly (half-turn) to get it spray mist. Anything more will turn into a stream spray. Bed Liner Restore is best applied with a mist spray.

My nozzle clogged, what do I do?

Remove the nozzle and clean it out with water, and use a small sharp object to clear out any dried material at the nozzle opening.

Can I use this on interior trim?

Bed Liner Restore is designed for use on exterior trim only, not interior.